Hello guys, I hope you already have noticed the Elmedia Player review, a new alternative to QuickTime Player. From the guys behind it, I will reveal Commander One, the perfect NortonCommander from Windows switched to OS X.
Till, february 2012 I was just a simple Windows user, gamer actually, using TotalCommander on a daily basis, after that I bought my first Macbook, the same one that I'm writing right now and I couldn't find an app just like TotalCommander.
Thank you guys for this awesome app, and let me tell you that I'm your fan now 🙂
Let's start
The CommanderOne can be downloaded from this link, but if you wanna dig in for more information you could try this link. There is the offical page for Eltima Software.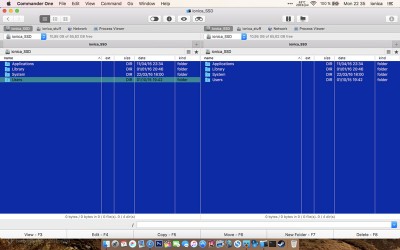 After instalation you could try to open CommanderOne to see how it works. Has the same functionalities, keys, views and the great interaction between those two panels.
Features
In this category, we have hidden files, fonts & colors, brief mode, history and favourites, customizable keys, unlimited tabs, items selections, file opreation queue, zip support, built-in viewer, local-network and root access.
Pro Pack
Every great app has some awesome thing behind the nice ones in the free mode, so here is what's under the hood.
Devices
No limit when it comes to devices that you can connect through, like iPhone, Samsung or better say iOS and Android.
All my credits goes to the team behind this awesome app, and after 1-2 weeks of use you will find it to easy so work with. If you were an TC addict you will love this app.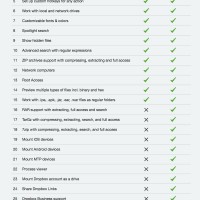 Try it, use it a while and after that purchase the pro pack only for 29.95$!